OAXACA, MEXICO:
Celebrating Women's Culture and Day of the Dead
October 25 – November 2, 2019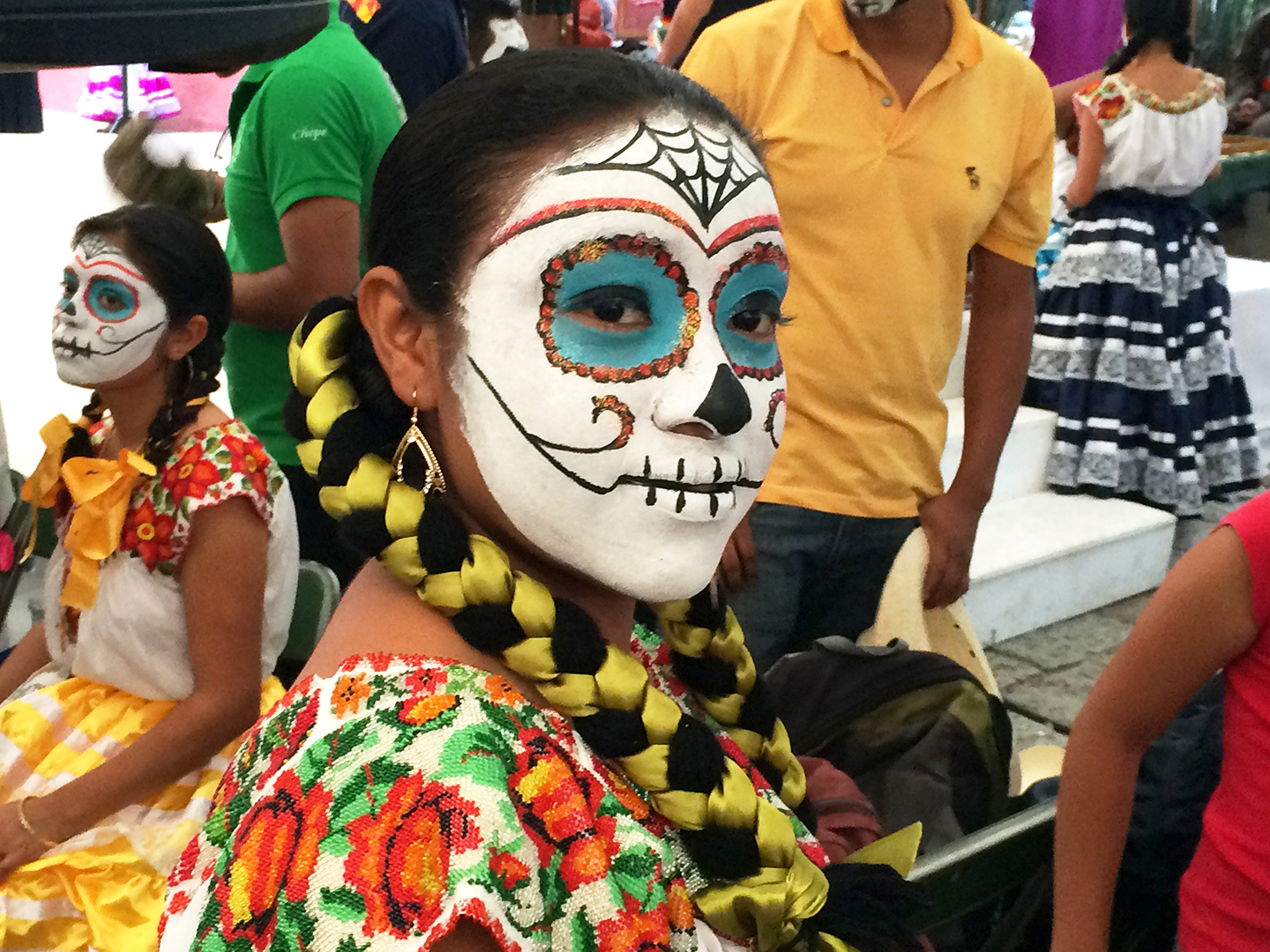 Join us for a unique journey into a world of artisans, village chefs, and Mexico's biggest celebration, which, ironically, is a party for the dead! Our trip takes us from the 500-year-old colonial city of Oaxaca to 3,000-year-old Zapotec villages still immersed in traditional ways of life. Highlights will include:
Meeting talented artisans who turn paper, clay and fabric into works of art for ritual and adornment

Learning traditional recipes from a Zapotec chef, and shopping for their ingredients at the local morning market

Spending a day visiting rural women empowered by microfinance opportunities to learn about their lives and businesses, and taking part in a natural dyeing workshop using locally-produced indigo

Making our own Day of the Dead masks, as well as Mexican chocolate — directly from cacao beans

Exploring the beautiful, ancient site of Monte Alban, whose great stone pyramids stand as silent reminders of its bustling metropolis 1500 years past
Our travels culminate around the Dia de los Muertos festivities, this grand tradition that honors the souls of the deceased who return each year to feast and celebrate. The graveyards fill with people, candles, flowers, brass bands and food while home altars – literal cornucopias of food and beauty – are built to welcome back the departed. We'll be there too, building our own altar to remember and celebrate our loved ones, as well as visiting graveyards and partaking in delicious feasts.
HERE'S WHAT PAST TRAVELERS HAVE TO SAY:
"It was so much more than I expected. The Dia de Los Muertos was one of the most moving experiences I have had and the chance to visit the people and see how they live their lives in such simplicity and grace was truly a gift. I couldn't make one suggestion on how to improve this trip!"
"I have traveled much of the world and this trip has to rate near the top for the experiences with the people of Oaxaca."
"This was one of the best tours I have ever experienced. We felt not only like guests, but like family to the people who opened their homes to us to share their art and skills, their food and their hospitality."
This tour is limited to 13 women, minimum 8 participants. Cost $3295 plus airfare. FOR A DAILY ITINERARY, MORE INFORMATION, OR TO RESERVE YOUR PLACE ON THIS JOURNEY, contact patricia@heartfirejourneys.net or 541-908-0438. Itinerary subject to change.
New journey in the works!
MOROCCO, SPRING 2020
Join our email list on the Contact page to get trip details as soon as they're ready, and to have the first chance to sign up for what will be a highly popular trip!